Dancer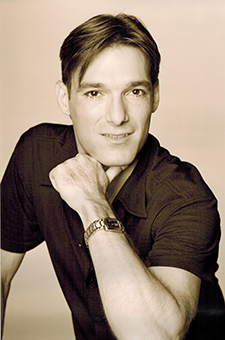 Dancer and choreographer born in Granada.
He studied Dance at the Royal Dance Conservatory of Madrid. He took his first steps with great figures of Spanish Dance and Flamenco, as Paco Fernandez, Paco Romero, María Magdalena and Marta de la Vega. Regarding Classic Ballet he has followed the schools of artists such as Victor Ullate or Rosa Naranjo.
He started his professional career as a dancer with Antonio Alonso at Scala Melia Castilla in Madrid. Shortly after he joined the Ballet Teatro Español de Rafael Aguilar where took place his debut as a principal dancer in the show Bolero y Suite Flamenca, touring Europe and America. Later, in his role as principal dancer, performed works as Yerma by Federico Garcia Lorca and Bizet's Carmen.
He combined his work at Rafael Aguilars company with special appearences in other companies. So he traveled to India, Turkey, Morocco, etc., directed by Alberto Portillo in the show Los flamencos somos así.
He also worked as principal dancer and assistant choreographer for the opera Carmen in the Bregenzer Festspiele at Lake Constance, Bregenz (Austria) with impressive opera singers such as Sally Burgess, Denyce Graves, Elena Zaremba, Igor Filipovic, Boris Martinovic, This work was also represented in Paris, Monaco and Madrid, with lyrical artists like Teresa Berganza and Maria Bayo.
In 1995 he was awarded with the Premio a las Artes Escénicas of the City of Baza (Granada) for his career as a dancer and choreographer.
Later he joined the company of Maria Rosa with which he toured throughout Spain for two years. At the end of this stage he went to Japan where he spent a year working as dancer and choreographer, consolidating its international experience.
He has borrowed scenarios in large famous theaters with reputed artists as Lola Greco, Aida Gomez, Sylvie Guillem, Antonio Canales, Joaquin Cortes, Adrian Galia, Antonio Marquez, etc.
Then he moved to Palma de Mallorca to work as artistic director, set designer, choreographer and dancer in the Grand Casino Paladium of Mallorca.
He now works with his own ballet Compañía Teatro Flamenco Víctor Muro, performing a new adaptation of Bizet's Carmen with great success. In his role as dancer and choreographer, he added costume and set designer, as well as art director in the Es Fogueró theatre, demonstrating himself as a truly versatile and comprehensive creator, in short, an Artist.
Press